by kathyregini |

Comments Off

on Amazing Tile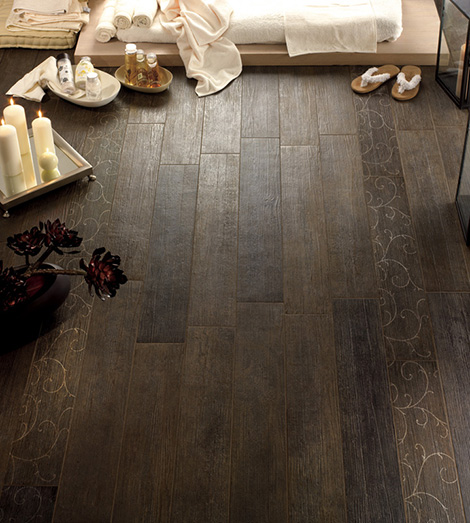 I am crazy about these new ceramic and porcelain tiles made to look like wide plank wood floors. Sounds strange, I know, but you would not believe how realistic it is and gorgeous. Besides being cool, there are some real advantages:
Tile resists moisture and won't expand or crack in wet environments , making it prefect for kitchens and bathrooms.
You can install radiant floor heating under these floors.
No chips, nicks or scratches like you get on real wood…the tile durable and long lasting. No need to re-sand every few years.
Easy to maintain and clean.
I really like what it does for bathrooms, especially, because it adds a warm element by mimicking wood.  Also works well in a kitchen with white cabinets, for the same reason.