by kathyregini |

Comments Off

on Location. Location. Location!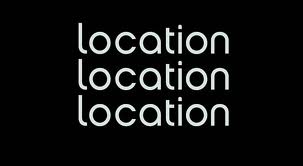 You know this mantra. Simply put, it means identical homes can increase or decrease in value due to location. Better to buy the worst home in a good neighborhood than the best house on the block in an iffy neighborhood. Why? Because you can change structures, layouts and finishes of a home, but you can't (usually!) move the house to a better place.
It cracks me up when I'm watching House Hunters, an HGTV show about people looking for homes to buy. I'm always amazed how quickly a house can be disregarded because of bad paint, wall paper and dated brass light fixtures. That's all cosmetic and can be fixed so easily. But most people can't see beyond ugly details. That's why I stage homes!
If the house is in a good neighborhood and fits your budget, most anything else can be changed. Of course if you need to totally remodel the kitchen and baths, or make structural upgrades, you will need to see if it is still, in fact, in your "budget". But most anything can be changed with the right amount of money!