by kathyregini |

Comments Off

on Redesign & Staging Tricks for Making your Living Room appear larger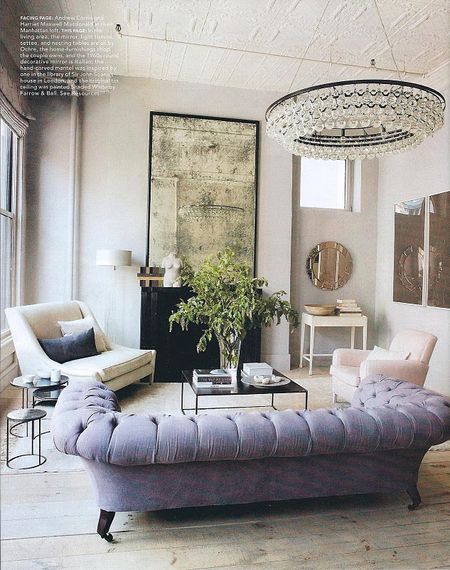 Have you ever noticed how light and airy staged homes feel? It's not by accident! There is an art to making rooms feel bigger than they actually are. If you would like to achieve this at home, here are a few tips.
-Use NEUTRAL COLORS through out the living room and to connecting spaces for visual consistency.
-Emphasize the VERTICAL SPACE. Floor to ceiling window treatments, tall floor lamps, tall artwork, tall bookshelves, are all great ways to draw the eye upward.
-Choose VISUALLY LIGHTWEIGHT FURNITURE, as a space appears larger when you can see under & through pieces. Glass coffee tables, furniture with legs (as opposed to solid, box style) wall mounted storage units, are all good examples.
-Use SMALLER SCALE PIECES. Low backs, and thinner armrests on sofas & chairs, rather than overstuffed. Avoid bulk…go for an overall smaller footprint.
-DUAL PURPOSE furnishings, such as a pair of ottomans that double as a coffee table and provide extra storage as well. Poufs, too.
-FEWER ITEMS to simplify the space. Keep the walls, floors and other surfaces as uncluttered as possible. Think larger art and accessories, but fewer of them.
-Add MIRRORS to add the illusion of depth.
-Provide GOOD LIGHTING, as well illuminated spaces appear bigger.