by kathyregini |

Comments Off

on Thanksgiving: Beyond Orange Pumpkins
Nothing wrong with bright orange pumpkins, cornucopias and plates with painted turkeys at Thanksgiving….but if you're looking for a change, there are other ways to make your home extra beautiful this Thanksgiving!
First, choose a fall color palette that works with your existing décor.  Rather than the traditional colors of bright orange and yellow, try deep cranberry red, plum, aubergine, wheat and chocolate brown. These colors are a little more understated, and easier to work into your existing color scheme.
Next add a touch of  bright color…maybe flower blossoms or brightly colored autumn leaves on the table.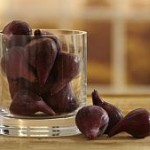 Incorporate natural items such as branches, cranberries, apples and pears, acorns, & chestnuts. They look great in clear glass bowls or tall glass cylinders. I call it " rustic/sophisticated". It goes really well with more modern décor…a little more hip!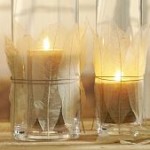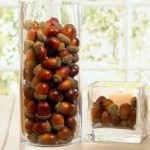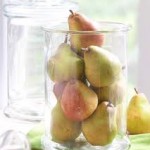 Also, keep the Thanksgiving table simple. One way to do that is choosing solid colored table linens.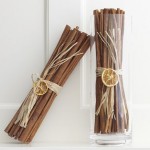 Patterns can overwhelm the table really quickly. Go for uncluttered. Maybe cream colored mini pumpkins and candles. Gorgeous.  Add a roaring fire, and you are good to go!