by kathyregini |

Comments Off

on Top Interior Design Trends 2012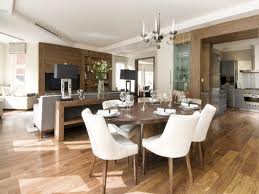 This time of year all the design pros predict where home decor will go in the New Year. Although there are some differing opinions out there on which will be the new hot color and other style choices, most everyone agrees that a few important concepts continue to gain momentum.
Realtors & builders have been saying that the new home buying trend is toward smaller, but better designed and equipped houses. According to the U.S Census Bureau, the average size of a new family home has decreased to 2135 square feet. Because of this, open floor plans are in high demand, as fewer walls make the home seem bigger. Also, modern consumers are conscious of their surroundings and their well being, and prefer homes with quality, eco friendly features rather than homes with lavish amenities and wasted space. And last, buyers are looking for flexible, multifunction living spaces so the home can adapt to changing lifestyles and needs.
All these trends are also reflected in interior design for 2012…
-Sustainable design & materials.
-Reclaimed wood flooring & furniture. Repurposing.
-Doing more with less, but investing in higher quality items that will last. Well designed, multi-function furnishings with durable materials & finishes.
So, rather than worrying about which shade of yellow is the perfect accent color this year, keep the big picture in mind! Happy Holidays to all!